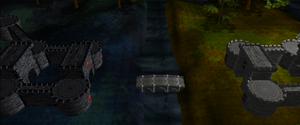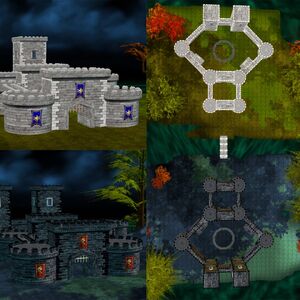 Isle 14 is a temporary name given to the island which can be accessed by the command /teleport14.
No monsters or NPCs spawn here and it has the same layout as Isle 13 had before it was made into Griffin's Landing.
There are two castles, a black one with red flags and a white one with blue flags, and between them there is a bridge. It is very similar to Griffin's Landing.