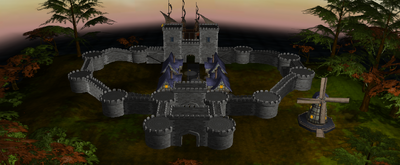 Maidenwood Castle is one of the islands in the game Sherwood Dungeon.
This region can be accessed by the command /teleport 12.
The quest storyline can be started by speaking to Blackowl, located near the circle of stones, in the beginning of the area.
It's the island with the biggest number of Darkblood mobs.
You can find many merchants here.